Last week of Texas High School football was jam packed with action and a lot of good play. We bring you the top performing quarterbacks of week two in the DFW area . These QBs have been on fire this season and will be interesting to see just how their season turns out.
Top QBs
Josh Hoover – Sr, Rockwall-Heath 
It was a shootout in the home game against the Southlake Carroll dragons. Both quarterbacks for each teams put out a tremendous outing for their respective teams. Hoover showcased his arm strength and perfected timing on all of his throws. Josh's drop back and quick release to his star studded reciever crew with wide receivers like Jay Fair, make for a high powered offense that can score at will.
2021 Stats: 40 of 51 for 751 yards passing with 8 TDs and 0 INTs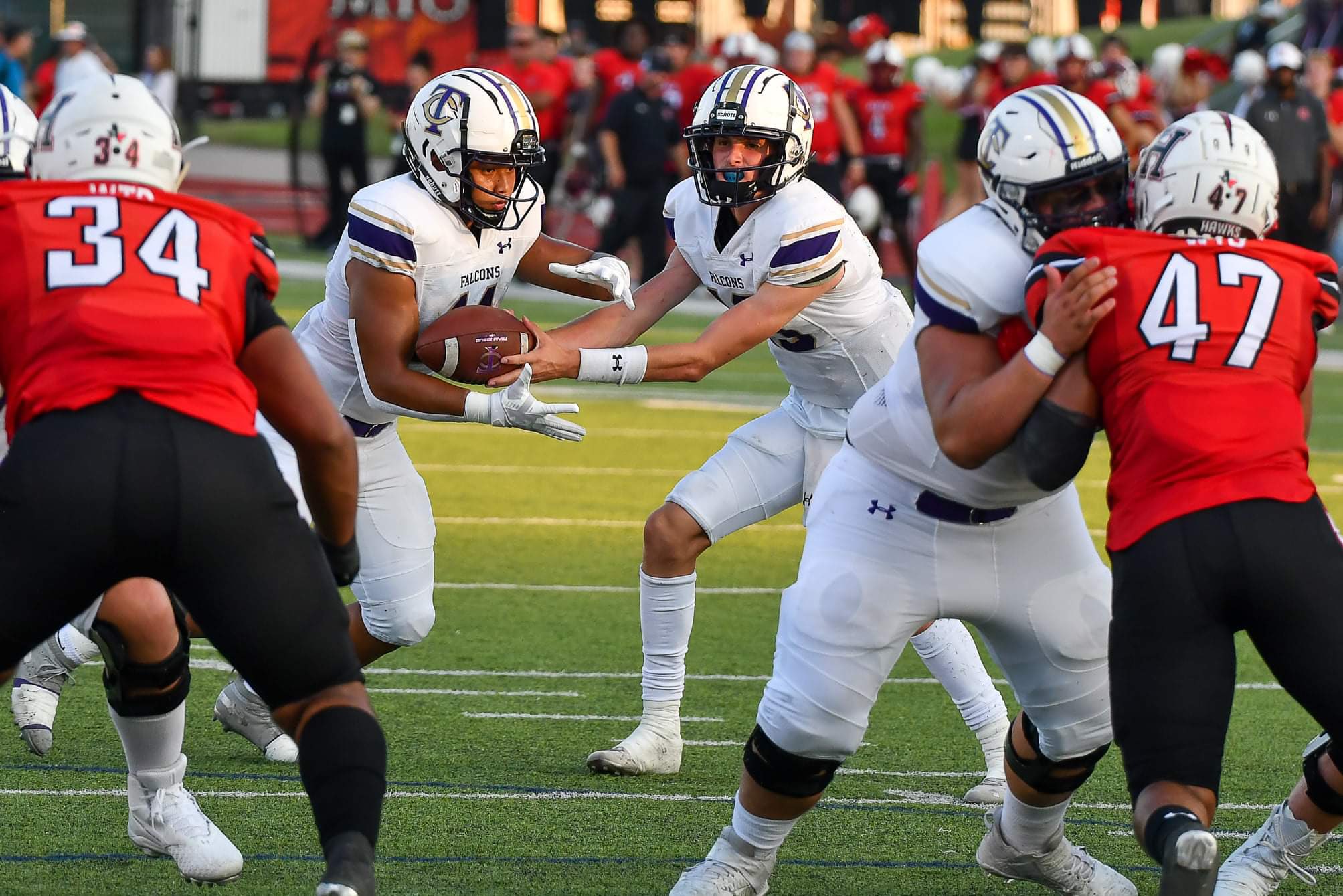 Jacob Porter – Sr, Timber Creek
College coaches and fans this is an under-the-radar quarterback that will be overlooked no more. Thanks to his stellar performances in his first two starts of his senior year. At 6'2″ one hundred and eighty-five pounds Porter has a lengthy athletic frame for the QB position. He can put the ball on a rope to recievers and is proficient in the short to intermittate passing game but can also hit receivers in stride with a 50 yard bomb. Should have a breakout senior campaign and maybe earn some DI offers.
Stats: 53 of 81 for 656 yards passing with 7 TDs 0 INTs
Easton Swetnam – Sr, Heritage (Frisco) 
Last season Swetnam threw for over 2,000 yards and had over 24 TDS and just 8 INTs on the season. This season is trending in the same direction for Swetnam who has had himself a great start so far. A little bit undersized as a QB at 5'11 and that's why you don't hear his name a whole bunch but that's okay because all of that could change this season. This is a good quarterback who could use some improvements to his footwork and mechanics but can launch the football 50 plus yards off his back leg. Strong arm and one who I think could start too see some offers fly in this season.
Stats: 39 of 53 for 639 yards passing with 8 TDs and only 2 INTs
Kaden Anderson – Jr, Southlake Carroll 
Wow, what a breakout season it has been for Anderson has he has waited patiently behind the nation's NO. 1 fromer QB in Quinn Ewers. Now Anderson has the rains of the Dragon offense and has been letting rip since the start of the season. A very hot start for this QB. At 6'4″ and two hundred and five pounds he's got the requisite height for the next level. No offers yet but I suspect that to change this season. Andersons has a great three step drop, he can hitch up in the pocket and deliver a nice line drive throw to receivers but if nothings there, he's not a afraid to take off with the ball and can pick up some serious yardage with his legs. Mechanics and footwork , timing and accuracy look they have been perfectly crafted in practice and looks like an elite 11 QB candidate to me if I have ever seen one. This QB will have 20-30 plus offers and be a rising star in his class.
Stats: 32 of 52 with 615 passing and 15 TDs and 5 INTS
Braedyn Locke – Sr, Rockwall
No intoduction necceasry here, the Mississippi State commit has been torching defense through the air for a while now and this season is no different. Locke has had a tremendous season thus far and is racking up some serious yards through the air. Landing his on our list of top QBs.
Stats: 37 of 57 with 563 yards passing with 5 TDs and 3 INTs
Garret Rangel – Sr, Lone Star (Frisco)
I was fortunate to see Rangel play in person this past week and was very impressed with the poise and competitive nature of this QB. Rangel can hang in the pocket and deliver a nice catchable ball to receivers down field in stride. If he doesn't like what he sees, he can buy time with his legs and or pick up a first down. His team was down in the first half but lead them to a close comeback and possibly could have won but Rangel unforntelay was sidelined due to injury. If it wast for that, the score board may have been different on in the close defeat against Aledo.
Stats: 29 of 45 for 542 yards passing with 6 TDs and 1 INT
Dylan Raiola – So, Burleson
Raiola has had a very great start to his sophomore campaign and making his name known. Dylan is one the best Quarterback in the 2024 cycle who holds early offers to schools like Baylor, Florida State, Georgia and others. At 6'3 two hundred-ten pounds he passes the eye test and does not disappoint out on the field. One of the special QBs you will be hearing about for a very long time here in Texas.
Stats: 33 of 46 with 443 yards passing and 5 TDs and only 1 INT
Isaac Phe – Sr, Wylie
This is another under-the-radar quarterback from California who moved to Texas a few years ago. He's got an amazing deep ball and can hit receivers in stride 50-80 yards plus with ease. At 6'1 one hundred and eighty-five pounds he's not the tallest but not the smallest QB as well. I liked his build, arm strength and quick release. Keep your eye on this one this season.
Stats:32  of 49 with 428 yards passing and 4 TDS and only 1 INT
Brennan Storer (23), Highland Park
This list wouldn't be complete with out Strorer who has been having himself a phenomenal start to the season.  One of the top QBs in the 2023 class that has been holding his own against some tough competition at the start of the season. After his first start of the season, the phone has been ringing of the hook from division I colleges calling for the highly talented and sought after QB.
Honorable Mentions
Matthew Allen – Sr, DeSoto
Mike Hawkins – So, Allen 
Bradyen Fowler-Nicolosi (22), Aledo 
Jackson Arnold (23), Guyer
Ethan Lollar – Sr, Memorial (Frisco)