Texas High School Football is known for producing top-tier talent, and the class of 2026 recruits and below are no exception. These young athletes have made a significant impact on the field this season, showcasing their skills and potential as future Division I recruits. In this mid-season review, we will evaluate their performances at their respective positions, highlighting the standout players who college coaches should keep an eye on. Get ready to remember the names of these rising stars from around the Lone Star state.
2026 Recruits
Emmanuel "Manny" Holmes – QB – Katy Tompkins
Emmanuel, also known as Manny, is a dual-threat quarterback showcasing immense promise on the JV team. Despite waiting for his opportunity to dominate on varsity, his talent is undeniable. He possesses exceptional skills that make him a future standout for Katy Tompkins.
Braylon Edwards – DB, ATH – Wilmer-Hutchins
Braylon Edwards has established himself as a lockdown cornerback, demonstrating top-tier technique, footwork, and backpedal capabilities. His ability to trail receivers stride for stride makes him one of the standout prospects in his class, and undoubtedly, a future star in college football.
Hudson Reasor – WR – All Saints Ep.
Hudson Reasor is an imposing wide receiver, boasting an impressive combination of height, agility, speed, and soft hands. With a vast catch radius, he's already making waves as one of the best in his class, leaving no doubt that he'll attract Division I attention.
Cash Williams – LB – Anna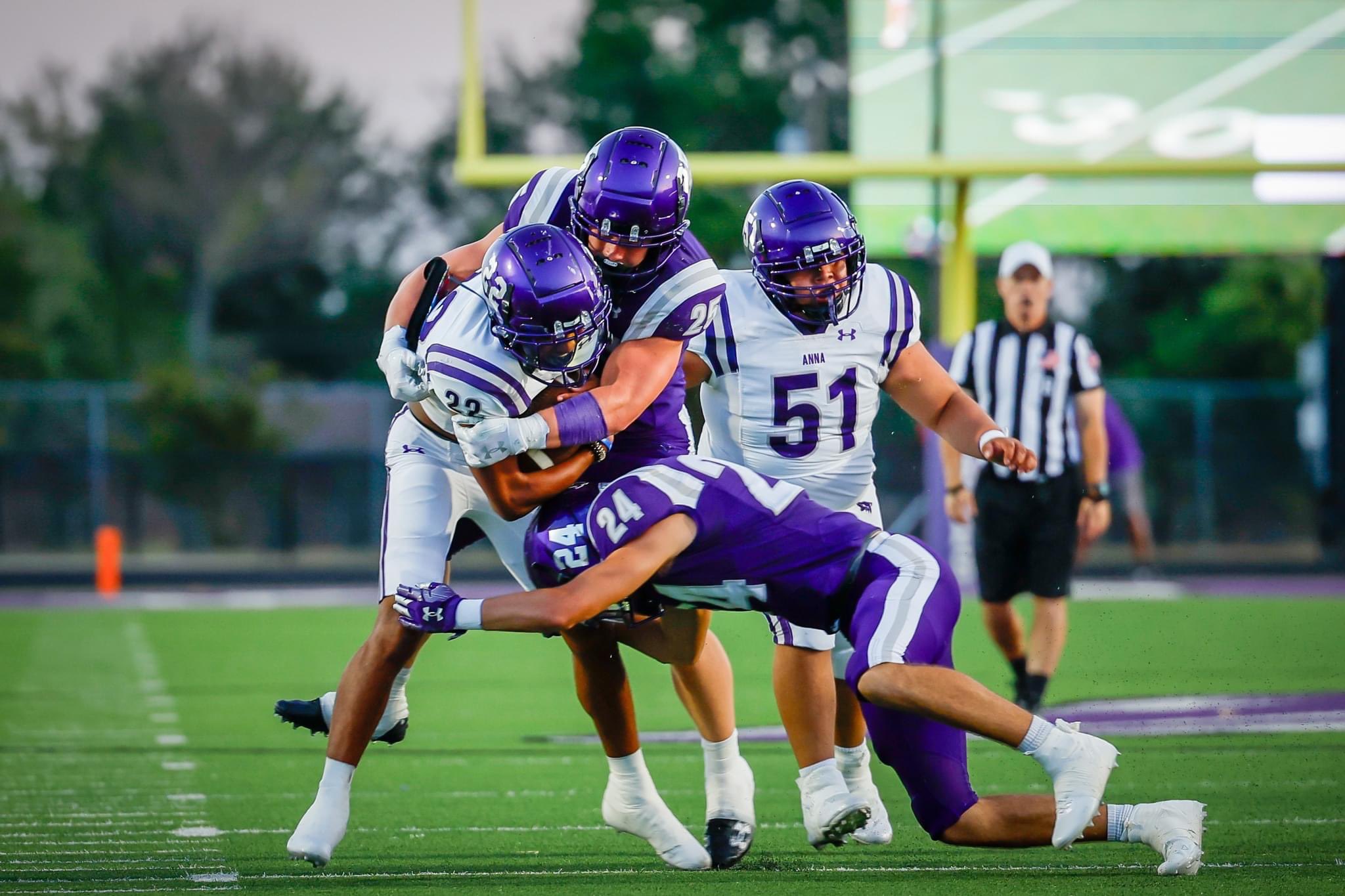 Cash Williams is a force to be reckoned with at the linebacker position. His prowess on the field and dedication to the game make him a standout performer. College coaches should keep a keen eye on his progress as he continues to make a significant impact for Anna.
Ziondre Williams – QB – Anna
Ziondre Williams is another notable quarterback from Anna, showcasing skills that have Division I recruiters taking notice. His talent and potential make him a rising star, and he's certainly an athlete to remember in the coming years.
Justin Neal – DE – University
Justin Neal is a dominant force on the defensive line for University High School. His combination of size, strength, and technique allows him to overpower offensive linemen and disrupt plays in the backfield. Justin's relentless pursuit of the quarterback and ability to stop the run make him a valuable asset to any team. Division I coaches should take note of this rising star.
2027 Freshmen
Peyton Miller – OL – Anna
Peyton Miller, a promising offensive lineman, has already gained recognition on a national level. With exceptional skills and potential, he's on the radar of numerous college programs, making him a standout in the 2027 class. Peyton's ability to anchor the line and provide solid pass protection makes him a coveted prospect for Division I programs. Expect to see his name rise in the recruiting rankings.
Jace Rainer – QB – Magnolia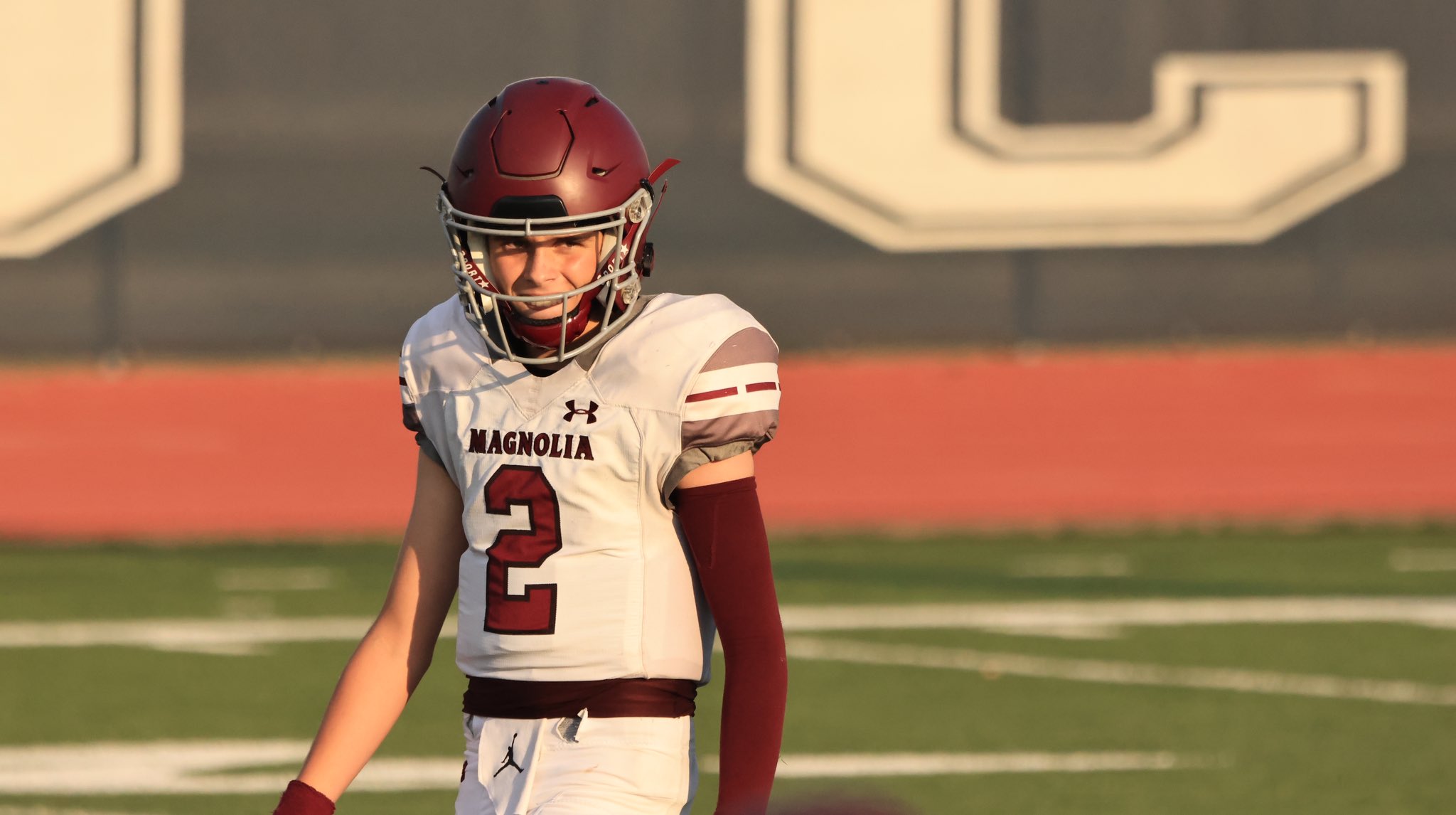 Jace Rainer, a top quarterback in his class, has shown exceptional work ethic and character. His determination and skills on the field set him apart as a player to watch, and undoubtedly, a future star in the making.
Christopher Lott Jr. – DB – Red Oak
Christopher Lott Jr. is a promising defensive back at Red Oak High School. His athleticism, instincts, and ball skills make him a formidable presence in the secondary. With his ability to shut down opposing receivers, Christopher has the potential to become a highly sought-after recruit by programs.
2029 Next Up Recruits
Austin Hill – QB – Longview
Austin Hill is a quarterback to watch out for from Longview. As a young player, he already showcases excellent arm strength, accuracy, and decision-making. Austin's ability to lead his team and make clutch plays under pressure sets him apart from his peers. Keep an eye on this rising star as he continues to develop his skills.
Gabe Gurley – QB – Burnet
Gabe Gurley, hailing from Burnet, is another quarterback with immense potential. His natural talent, arm strength, and football IQ make him a formidable opponent on the field. Gabe's ability to read defenses and make quick decisions sets him apart from his peers. College coaches should take note of this rising talent.
As the season progresses, these underclassmen recruits continue to make their mark on the field. The Texas High School football landscape is brimming with talent, and these underclassmen recruits are proving to be the cream of the crop. College coaches should keep a close eye on their progress, as they undoubtedly have the potential to leave a lasting mark in the world of college football. Remember these names, for they are the future stars of the Lone Star state.