Anna High School is beginning to look like a hotbed for Texas high school football talent, and these underclassmen recruits only further solidify that reputation. With their exceptional skills, dedication, and potential, these athletes are poised to make a significant impact at the collegiate level. The coaching staff at Anna High School continues to cultivate a culture of excellence, nurturing the talents of their young recruits and preparing them for the next level of competition. 
Top Underclassmen
George Rogers, 2025, RB, Anna
One standout underclassman recruit at Anna High School is George Rogers, a talented running back from the class of 2025. Rogers possesses exceptional speed and agility, allowing him to break free on outside runs. With a keen eye for finding open holes along the offensive line, he displays impressive vision and elusiveness. Not limited to his role as a running back, Rogers can also be lined up as a slot receiver, showcasing his versatility and playmaking ability.
Jesse Vasquez, 2025, OL, Anna
Another rising star at Anna High School is Jesse Vasquez, an offensive lineman from the class of 2025. Vasquez's strength and technique make him a formidable force on the field. His ability to anchor the offensive line provides stability and protection for the team's quarterbacks and ball carriers. With his exceptional blocking skills, Vasquez has become an invaluable asset for Anna High School's offense.
Edward Chumley, 2025, RB, Anna
Edward Chumley, a talented running back from the class of 2025. Chumley possesses a rare combination of speed, power, and agility, making him a threat out of the backfield. With his ability to quickly read the defense and exploit openings, Chumley consistently makes impactful plays for Anna High School. As he continues to develop his skills, Chumley is expected to garner significant interest from college football programs.
Cash Williams, 2025, LB, Anna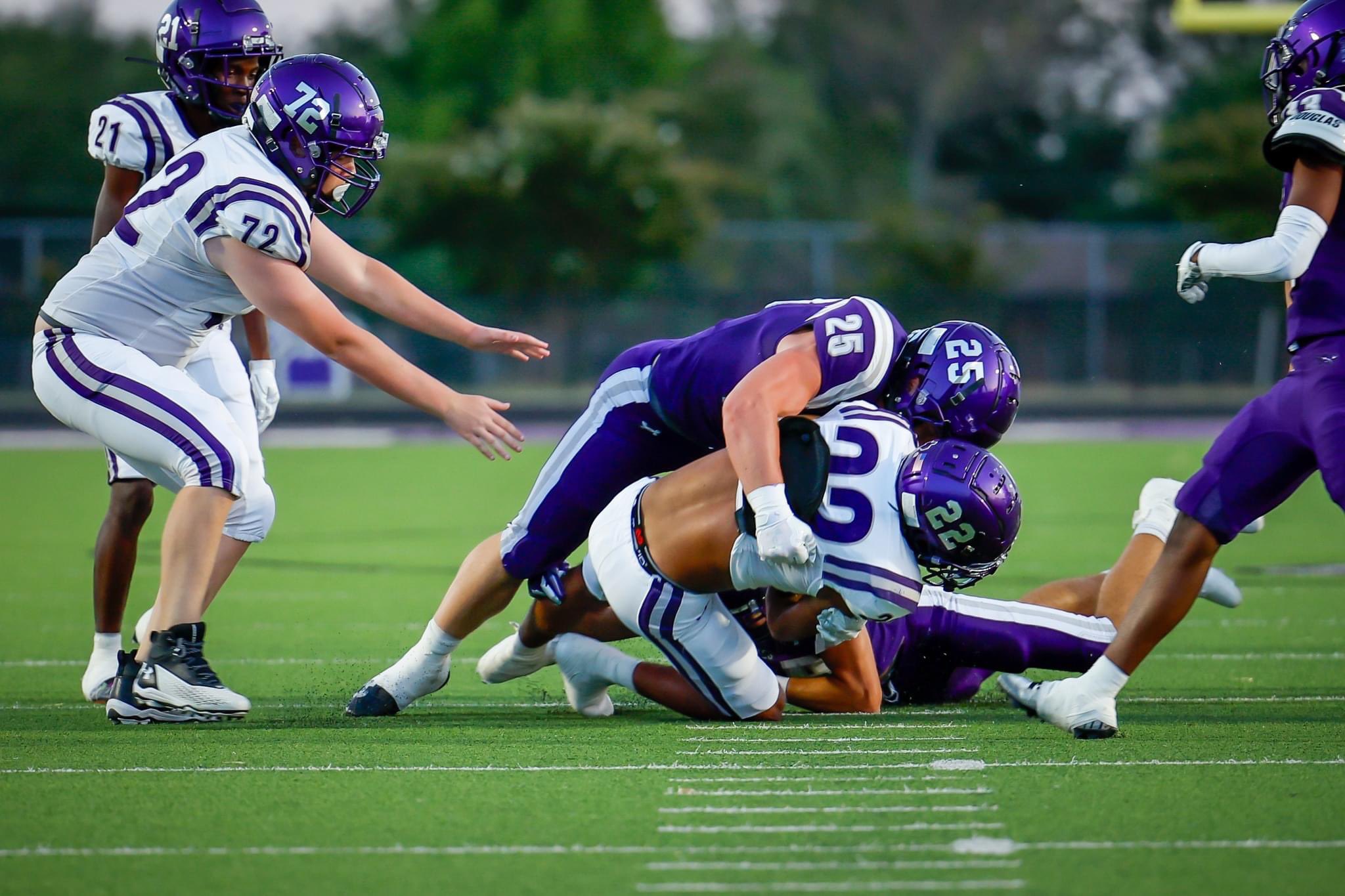 Anna High School's defensive unit is bolstered with talent and Cash Williams adds to that. Williams brings an unmatched level of intensity and tenacity to the field. His ability to read plays and deliver bone-crushing tackles has made him a standout performer. With a relentless pursuit of the ball carrier, Williams has become a key component of Anna High School's defensive success.
Ziondre Williams, 2025, QB, Anna
Ziondre, is easily one of the best athletes on the gridiron whenever he is on the field. He is a dual-threat quarterback who looks to pass first and keeps his eyes downfield. He can hurt defenses with his legs or arm and has the elite speed, agility, and arm strength to do so. He is proficient in the short to intermediate passing game and can make all of the throws towards the sideline or over the middle and can even hit receivers downfield in stride right on the money. Technique and mechanics are elite thanks to Anna's coaching staff who produce top-tier talent like Williams. Look for him to lead this team to many victories and be a highly rated-and recruited player for years to come. 
Peyton Miller, 2027, OL, Anna 
Standing at an impressive 6-foot-4, Peyton Miller has already captured the attention of college football recruiters. This underclassman recruit from the class of 2027 possesses an imposing frame that allows him to overpower opposing defenders. Miller's ability to pancake defenders with ease has made him a force to be reckoned with on Anna High School's offensive line. With his raw talent and physicality, Miller is a rising star who has the potential to play at the highest level of collegiate football.
Anna High School: A Breeding Ground for Texas Football Talent
As the season progresses, keep an eye out for these underclassmen recruits from Anna High School. Their impressive performances on the field have already garnered attention, and they are poised to make a lasting impact in the world of college football. Anna High School's commitment to developing well-rounded student-athletes ensures that these recruits have the support and guidance they need to thrive both academically and athletically. The future looks bright for Anna High School and its talented underclassmen recruits.