Listed below are running backs in the 2023 class who you will see at the top of many ranking lists. Many people already know of some of the best in the state such as Rueben Owens of El Campo and A'Marion Peterson of Hirschi, but Texas is filled will much more talent. A few of these players listed have the potential to take over the top spot in the state!
With that being said, we hope to bring a spotlight to those players who are special on and off the field and handle their business. Make sure to familiarize yourself with these names because you will hear them early and often when the season arrives!
Top Running Backs of 2023
Tre Wisner | 5'11" 180 | Connally
2020/21 Season Stats: 900 rushing yards | 15 rushing TDs
Wisner is a shifty back who shined bright on the field last season. He is a back who can do it all for his offensive. Wisner can run routes out of the slot as well as be a workhorse out of the backfield. He is such an impressive talent with great size paired with excellent vision. Wisner was named Co-Offensive Newcomer of the Year of his District and is certain to have an even more productive year for this upcoming season.
Marquise Collins | 5'10" 190 | College Station
2020/21 Season Stats: 1,051 rushing yards | 20 rushing TDs
Collins is a speedster who shows incredible burst-throw running lanes. He has great strength as well as incredible agility to make defenders miss in the open field. Collins is a big play waiting to happen and because of his skills, he was named First-Team All-District. He will be a back whose stock will definitely rise for the upcoming season.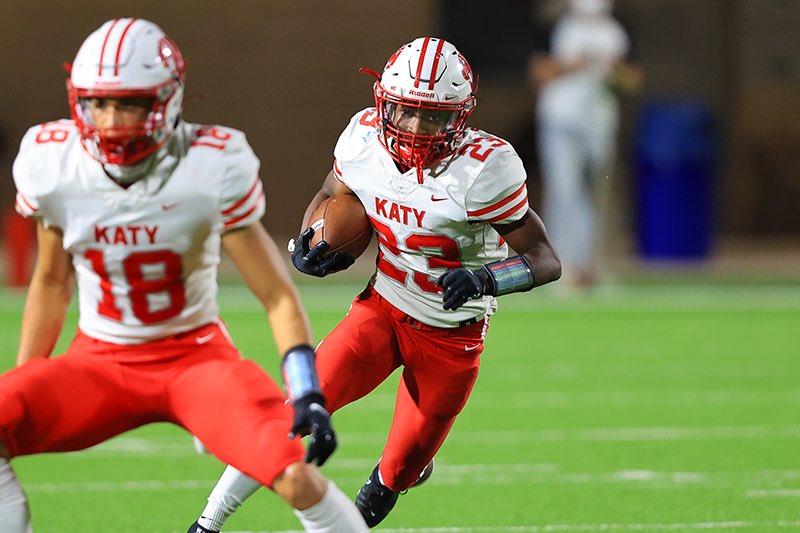 Seth Davis | 5'7″ 165 | Katy
2020/21 Season Stats: 1,755 rushing yards | 18 rushing TDs
Davis turned many heads this past season with his electrifying play. He showed tremendous skill and agility out of the backfield. Davis shows an excellent burst through holes and has great vision. His acceleration on the second level is a sight to see and he has the top-end speed to beat anybody to the endzone. Davis was a crucial piece in his teams' success and was named the State Championship Offensive MVP. Big things are in store for Davis next season and he is a player to definitely keep eyes on!
Re'Shaun Sanford II | 5'7″ 155 | Harker Heights
2020/21 Season Stats: 1,444 rushing yards | 7 rushing TDs
Sanford is something special to watch on the field. He has the speed and the strength to make defenses look foolish. Sanford possesses incredible breakaway speed that allows him to outrun everybody and shows great elusiveness in the open field. Sanford is not shy to lower his shoulder as well and deliver blows to defenders to let them know that he is there to play. He is a weapon on the field who just flat-out makes plays and is pure excitement to watch. Expect him to put up even better numbers this year and get his name out there!
Sedrick Alexander | 5'10" 195 | LBJ
2020/21 Season Stats: 1,038 rushing yards | 14 rushing TDs
Alexander is the perfect example of the word elusive. He is shifty, shows great balance, and is slippery in the open field. Alexander shows great explosion when he sees an open lane and can switch gears when he reaches the secondary. His speed is something else and he has the potential to break one every time he touches the ball. Alexander will have many eyes on him and I believe he will not disappoint those watching.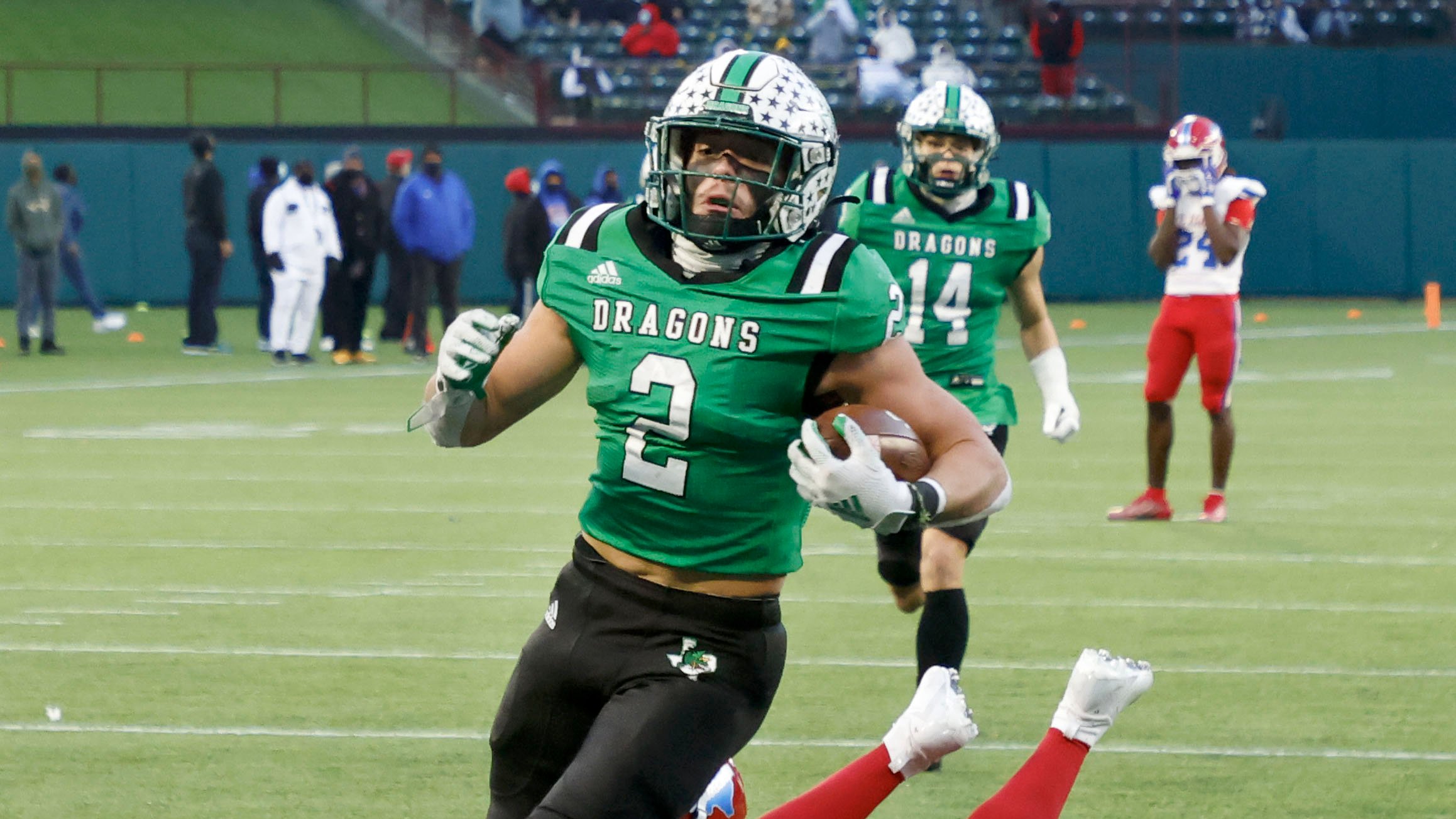 Owen Allen | 5'10" 180 | Southlake Carroll
2020/21 Season Stats: 2,054 rushing yards | 28 rushing TDs
Allen is a true workhorse for his team at the running back position. Whether it is runs in between or outside the tackles, Allen makes big plays happen. He runs the ball with great strength and always falls forward. Allen shows good speed to get to the outside and beat defenders to the endzone. He is a physical back who you can rely on to get the yards needed and much more. He is an every-down back and his play last season earned  him the Unanimous Overall MVP of his District. Allen was also named a First Team Maxpreps Sophomore All-American. He gained the attention of many last season but better believe he is still hungry and looking for more!
Sergio Snyder | 5'10" 170 | Nolan Catholic
2020/21 Season Stats: 324 rushing yards | 9 rushing TDs
When on the field last season, Snider showed great skills. He displayed great speed and acceleration, and the ability to finish runs inside the 5-yard line. Snider is very athletic and physical when running the ball. He did not go down without a fight and welcomed contact from defenders. Snider has the potential to really break out when given the chance and he may have his name jump some spots by season's end.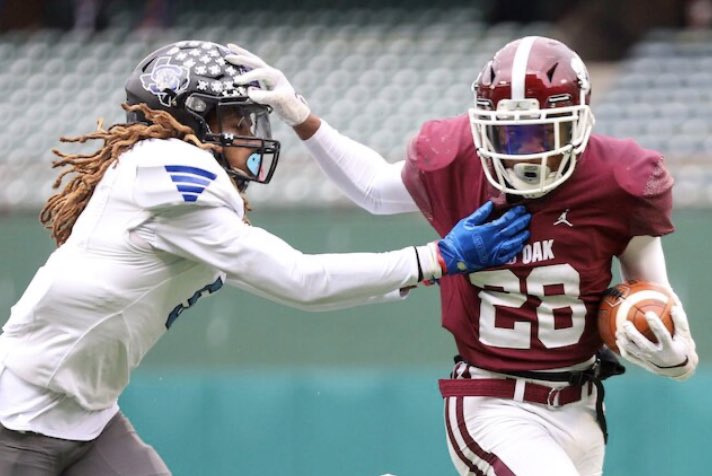 Iverson Young | 5'9″ 180 | Red Oak
2020/21 Season Stats: 1,151 rushing yards | 12 rushing TDs
Young shows great vision in-between the tackles and goes untouched on many of his long touchdown runs. Young is another back who has excellent burst when holes open up and just outruns the defense. He puts one foot in the ground, makes a cut, and he is gone to the endzone. Young makes it look incredibly easy and is a game-changer for his team. Expected him to make a lot of noise next season.
Zach Hernandez | 5'7″ 160 | Rockwall
2020/21 Season Stats: 1,109 rushing yards | 12 rushing TDs
Hernandez is quick and plays with much toughness. Hernandez uses his size to his advantage by staying behind his linemen until the last moment when he shows his acceleration. He does an excellent job of pressing the line of scrimmage, then finding the run lane to breakthrough. Hernandez shows great balance and fights for every yard. Hernandez is a back who will continue to get better with every touch he gets. This year will be a special season for this running back.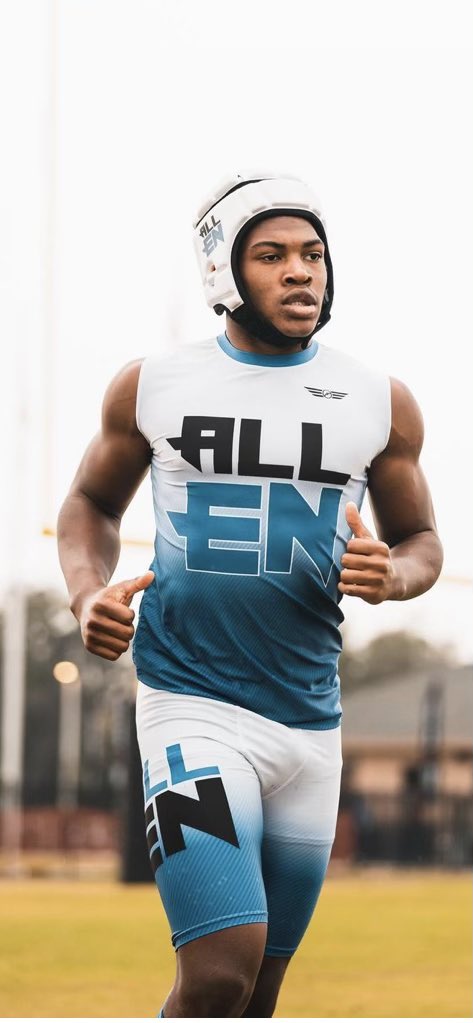 Kedrick Reescano | 5'11" 190 | New Caney
2020/21 Season Stats: 1,157 rushing yards | 14 rushing TDs
New Caney has a special one in Reescano. He is a back with very good size and shows a combination of strength and speed. Reescano is a physical runner who finishes off plays, but he can also get to the outside and leave a defense in the dust. Reescano does an excellent job of setting up his blocks and breaking off big runs. His play from last season earned him First Team selection for his District. Expect him to come back even better for next season!
Dejuan Lacy | 5'10" 180 | North Crawley
2020/21 Season Stats: 1,135 rushing yards | 8 rushing TDs
Lacy showed to be excellent in the open field and has feathers for feet. He is incredibly elusive and quick with his moves. Lacy drops defenders left and right on his runs and displays top-notch vision with the ball in his hands. His cutbacks and field reversals were followed by major gains that put his team in fantastic positions. Lacy was a First Team All-District selection and better believe he will be looking for more this upcoming season.