Texas High School's best defensive line prospects to watch this season can be found here. We give you a look at some of the most highly rated and talented senior defensive line recruits going into this season. 
Top 2022 Defensive-line Prospects to Watch this Season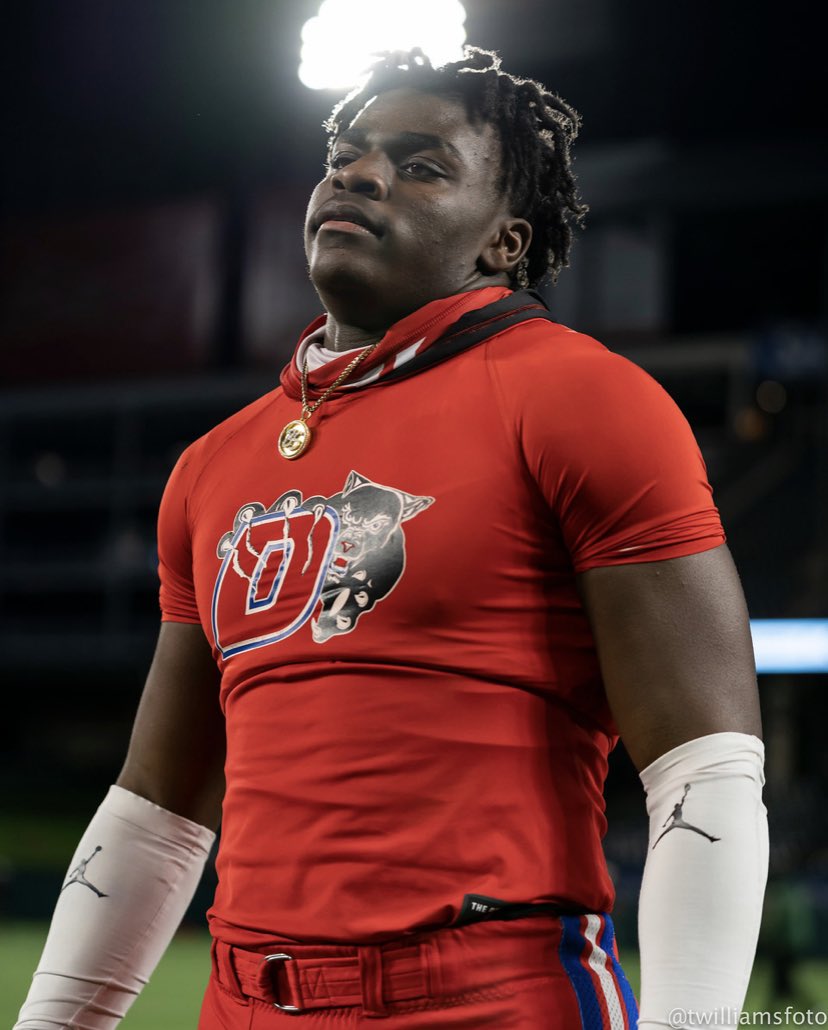 Omari Abor  | 6'5″ / 240 | Edge | Duncanville
Abor is one of the most lethal edge rushers in the nation. He has a tall and lean, athletically built frame. His build could be that compared to that of former Michigan and NFL star Jadveion Clowney. He's got long, arms, torso, and legs. He maintains a good pad level off the ball and can beat opposing offensive linemen with an arsenal of moves. Secondly, Abor shows elite speed and agility getting off the ball and into the backfield. The Duncanville Panther edge rusher holds over 27 division I offers to schools like Alabama, LSU, Oklahoma, and USC. Experts think he could sign with the Sooners. Should be a top-tier talent at the next level and possess early-round NFL draft potential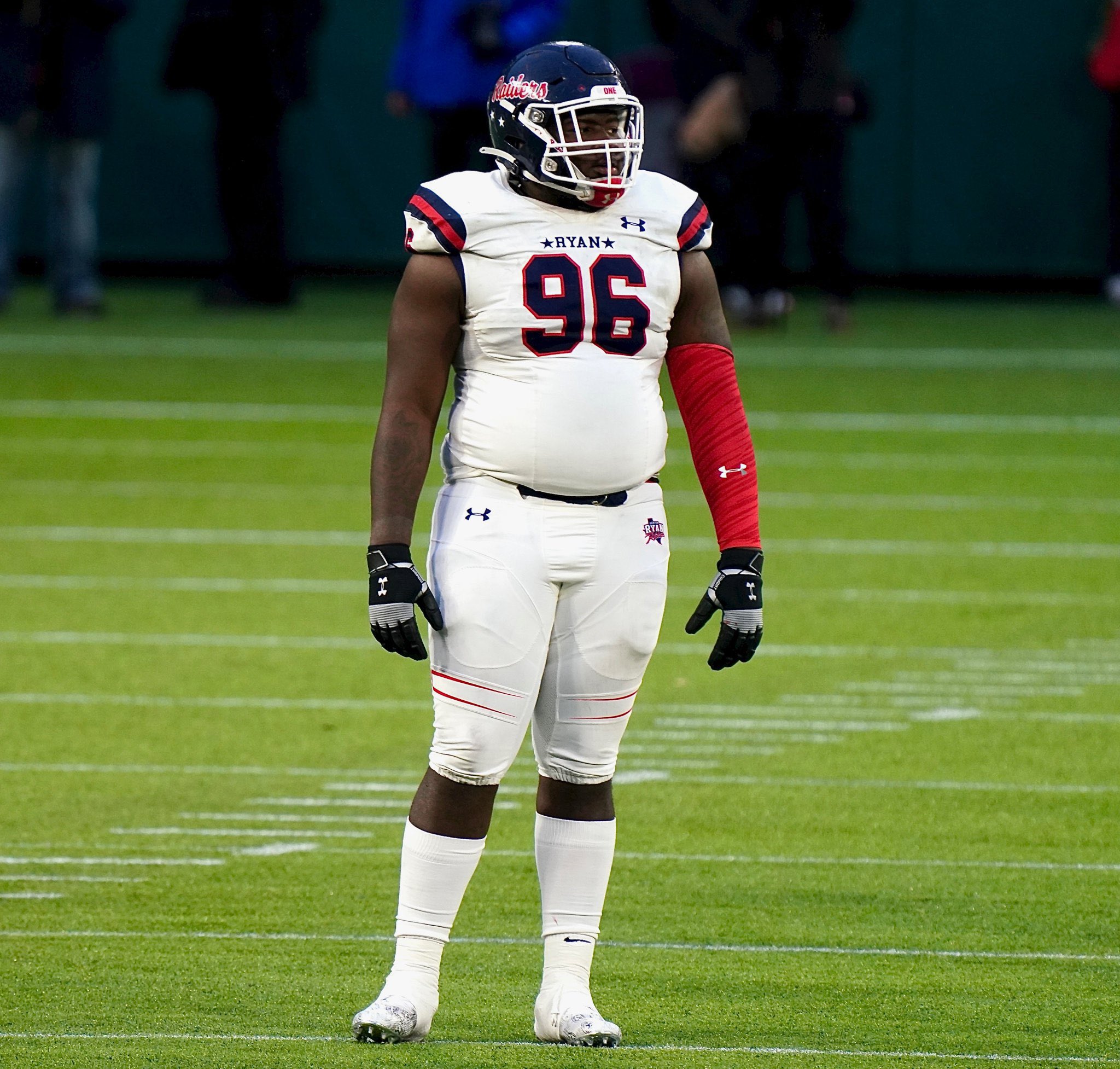 Bear Alexander |6'3″ 325 | DL  | Ryan
Bear, the one many fear on that defensive line. He is a five-star prospect and one of the most sought after and highly recruited prospects whose recruitment is still open at this time. This comes after a de-commit from the University of Georgia. The former Denton Ryan standout transferred to Brewer HS this season after a championship season playing for Denton Ryan High School. Bear is one that keeps offensive linemen and quarterbacks up at night and coaches dropping up schemes to eliminate his dominant presence. . Texas A&M, Alabama, and Georgia are all top picks for Alexander.
Jaray Bledsoe | 6'4″ 270 | Edge / OLB / RB | Bremond
2020 alone Bledsoe had some eye-popping numbers racking up 104 tackles, 17 tackles for losses, 2 sacks. Not to mention his numbers on offensive rushing the ball 158 times for 1,259 yards rushing and 21 touchdowns on the season. Yeah, this guy is a football player who is a beast on the field running the ball or getting after the QB. At the top of his are schools like Texas, Texas A&M. Others like Alabama, Baylor, and others are interested in Bledsoe who possesses long-term success at the next level and beyond. 
Derrick Brown  |6'4″ / 200 | Edge / OLB | Texas High
In 2020 Derrick played multiple positions as a junior rushing the edge and playing outside linebacker. Brown earned himself a first-team selection in the 5A D-II class. Compiling over 67 tackles, 20 tackles for losses, 6 sacks and 3 forced fumbles, 2 forced fumbles, 2 fumble recoveries, and 1 interception. He did that by using his long, lengthy athletic frame that he will more than likely add more mass to in college. If he does, without a doubt he will be a player that holds many trophies. He can beat blockers off the edge with a lethal arsenal of moves and his explosive burst of the line of scrimmage. 
Ernest Cooper IV  | 6'4″ / 235 | Edge | Martin
Cooper holds 26 division I offers from respective universities like Standford, Texas A&M, Ohio State, and Alabama to name a few that are at the top of his list. 2020 was named first-team all-district honors as a junior and named 6A, District 4, Defensive Sophomore of the Year. Cooper has impressive numbers with a career total of 124 tackles, 28 tackles for losses, 10 sacks, 4 PBUs, 5 FF, 2 FR, 1 FR TD in two years as a starter for Martin. Cooper has a great first step off the ball and can often get in front of defenders in a hurry. Hand moves and disengaging from blockers could improve but overall a great prospect with size, strength, and tons of potential that is still uncommitted. 
Curlee Thomas  |6'4″ / 240 | Edge | Nolan Catholic
We couldn't leave out Thomas who surprisingly only has three stars via 247 sports but holds over 42 Division I offers. Career stats year-to-date include 100 tackles,29TFLs, 19 sacks,2 fumble recoveries, 1 safety, and 1 forced fumble. Maybe his size, strength, and ability to be one of the best-hidden gem edge rushers in the state is his position. Committed to Cal, Thomas will be taking his talents to California to play for the Golden Bears and he will be one special player to watch this season and for years to come.