In a massive commitment, head coach Billy Napier landed a huge commitment from a five-star prospect early in his tenure which means good times lie ahead in terms of recruiting. The commitment comes from one of the nation's best– if not the best— class of 2024 quarterbacks DJ Lagway from Willis High School.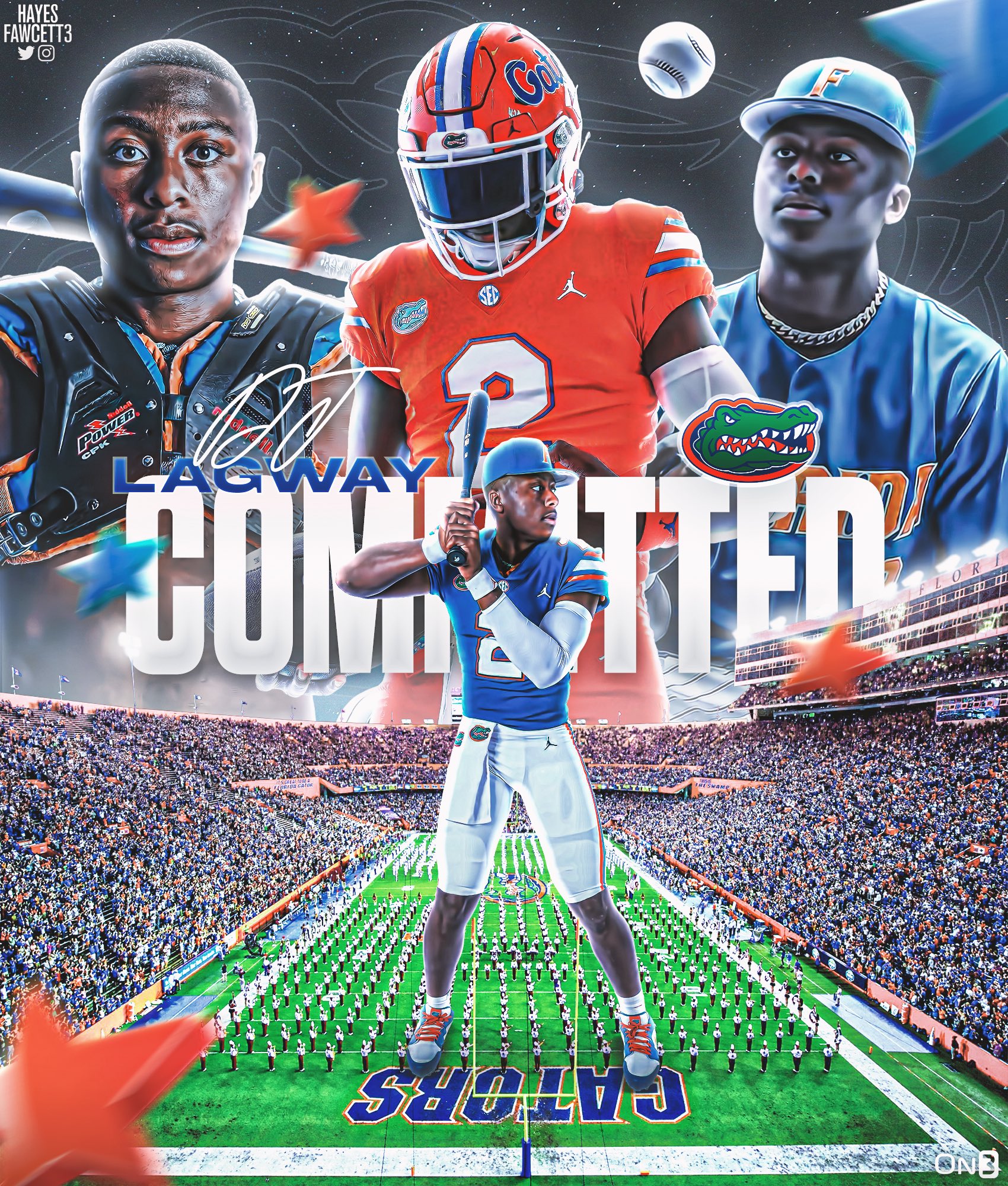 Top Schools
Some of the top ten schools that cracked the list for Lagway included: Arkansas, Texas A&M, Oklahoma, Georgia, USC, LSU, Clemson, Alabama, Baylor, and of course the Florida Gators. Many experts had these schools fighting for a top spot on the young stars list: Baylor, Clemson, LSU, and Texas A&M. All schools we believe, he at the opportunity to be a dual-sport athlete that could play football as well as baseball at the next level, no matter which school he chooses to attend.
The Commitment
After a much-anticipated commitment of Lagway put not just his home state of Texas, but most parts of the country on edge with the possibility of their team landing one of the best dual-threats. Many people could agree that the game of football at the professional level is transitioning to a more mobile, dual-threat quarterback style of play, which Lagway embodies so well. We see his potential going beyond playing on Saturdays for the Gators, Lagway will most likely be an early-round draft pick and we are not shy to make that early prediction. Now the world knows the state of the Florida Gators program can skyrocket even further by this five-star prospect which is equivalent to landing a NO.1 draft pick in the NFL draft. According to 247sports, the Gators have the NO.10th 2024 recruiting class.
(Featured photo credit: DJ Lagway 2024 Quarterback on a visit to the University of Florida, Twitter @DerekLagway)