Texas is known for its passion for football, and every season brings a new crop of talented athletes who make their mark on the field. In the class of 2024, there are several senior recruits who have burst onto the recruiting scene with their exceptional skills and potential. Coaches across the state should keep an eye out for these rising stars as they showcase their talent this season. Let's take a closer look at some of Texas high school football's top breakout senior recruits in 2024.
Lane Stockton, WR,QB, Tomball Memorial
(photo credit: Lane Stockton in pre-game warm ups, X.com, Randall Clark photography) 
Lane Stockton is a true multi-sport athlete who excels both as a wide receiver and a quarterback. Hailing from Tomball Memorial, Stockton's versatility on the field sets him apart from his peers. Whether he's catching passes or leading the offense under center, Stockton consistently dominates the game with his athleticism, speed, and football IQ. His ability to read defenses and make quick decisions makes him a valuable asset to any team. Coaches should keep a close eye on Stockton as he continues to make waves in the Texas high school football scene.
Jaylin Petty, EDGE, Connally
Connally High School boasts one of the most promising defensive prospects in the class of 2024, Jaylin Petty. Standing at an imposing height and possessing incredible speed, Petty is a nightmare for opposing quarterbacks. His ability to quickly shed blocks and disrupt plays in the backfield sets him apart from other edge rushers. With an impressive combination of strength, agility, and technique, Petty consistently wreaks havoc on the field. Coaches should keep an eye on Petty as he continues to develop into a dominant force in Texas high school football.
Caleb Blocker, RB, Katy Tompkins
Katy Tompkins High School has found a gem in Caleb Blocker, a running back with lightning-fast speed. Blocker's sprinter-like acceleration and agility make him a nightmare for defenders trying to catch up with him. With every touch of the ball, Blocker has the potential to turn a routine play into a game-changing touchdown. His ability to burst through gaps and leave defenders in his wake sets him apart from other running backs in his class. Coaches should keep an eye out for Blocker as he continues to leave a trail of dust on the field.
Cameron Glenn, WR, Atascocita
Atascocita High School boasts a rising star in Cameron Glenn, a dynamic wide receiver who possesses exceptional athleticism and route-running skills. Glenn's ability to create separation and make acrobatic catches has caught the attention of both fans and recruiters alike. With his strong hands and precise footwork, Glenn consistently finds ways to make big plays in crucial moments. Coaches should keep an eye on Glenn as he continues to electrify the field with his explosive plays and game-changing receptions.
Antonio Meza, QB, SA Warren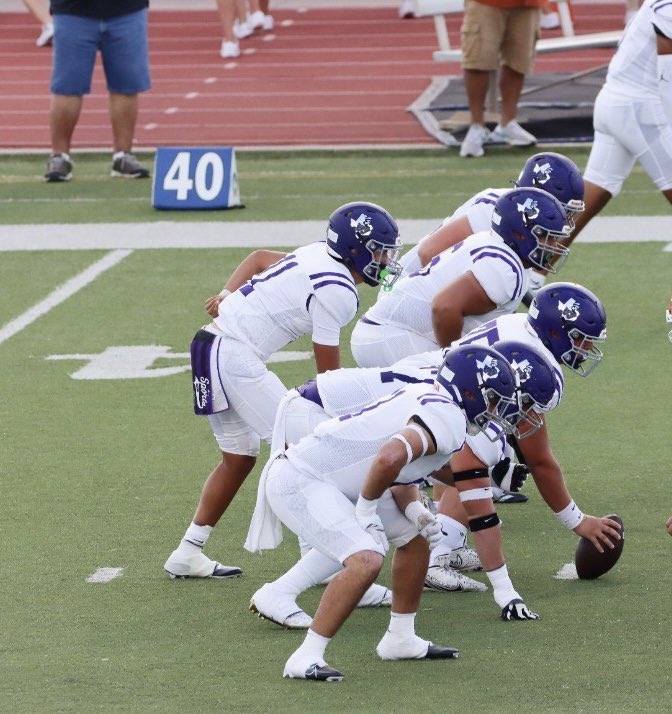 (photo credit: Antonio Meza, under center during in-season game, X.com) 
San Antonio Warren High School has a standout quarterback in Antonio Meza. Meza possesses a strong arm, exceptional accuracy, and a keen understanding of the game. His ability to make quick decisions and deliver precise passes consistently puts his team in a position to succeed. Meza's leadership skills and poise under pressure make him a natural fit to lead the offense. Coaches should keep an eye on Meza as he continues to showcase his talent and guide his team to victory.
Preston Huneycutt, OL, Hutto and Anthony Rodriquez, OL, Hutto
Hutto High School boasts not one, but two dominant offensive linemen in Preston Huneycutt and Anthony Rodriguez. These two athletes provide the foundation for their team's success, opening up running lanes and protecting their quarterback with precision and strength. Huneycutt and Rodriguez's exceptional technique and understanding of the position make them invaluable assets to their team. Coaches should keep an eye on these two linemen as they continue to dominate the trenches and pave the way for their team's success.
Nicholas Igwe, DL, Cy Creek
Cy Creek High School has a force to be reckoned with in Nicholas Igwe, a disruptive defensive lineman with incredible strength and agility. Igwe consistently causes havoc in the backfield, disrupting plays and making life difficult for opposing quarterbacks. His combination of speed and power allows him to blow by offensive linemen and make impactful tackles. Coaches should keep an eye on Igwe as he continues to wreak havoc on the field and establish himself as a dominant force in Texas high school football.
Dakaylen Reese, WR, Longview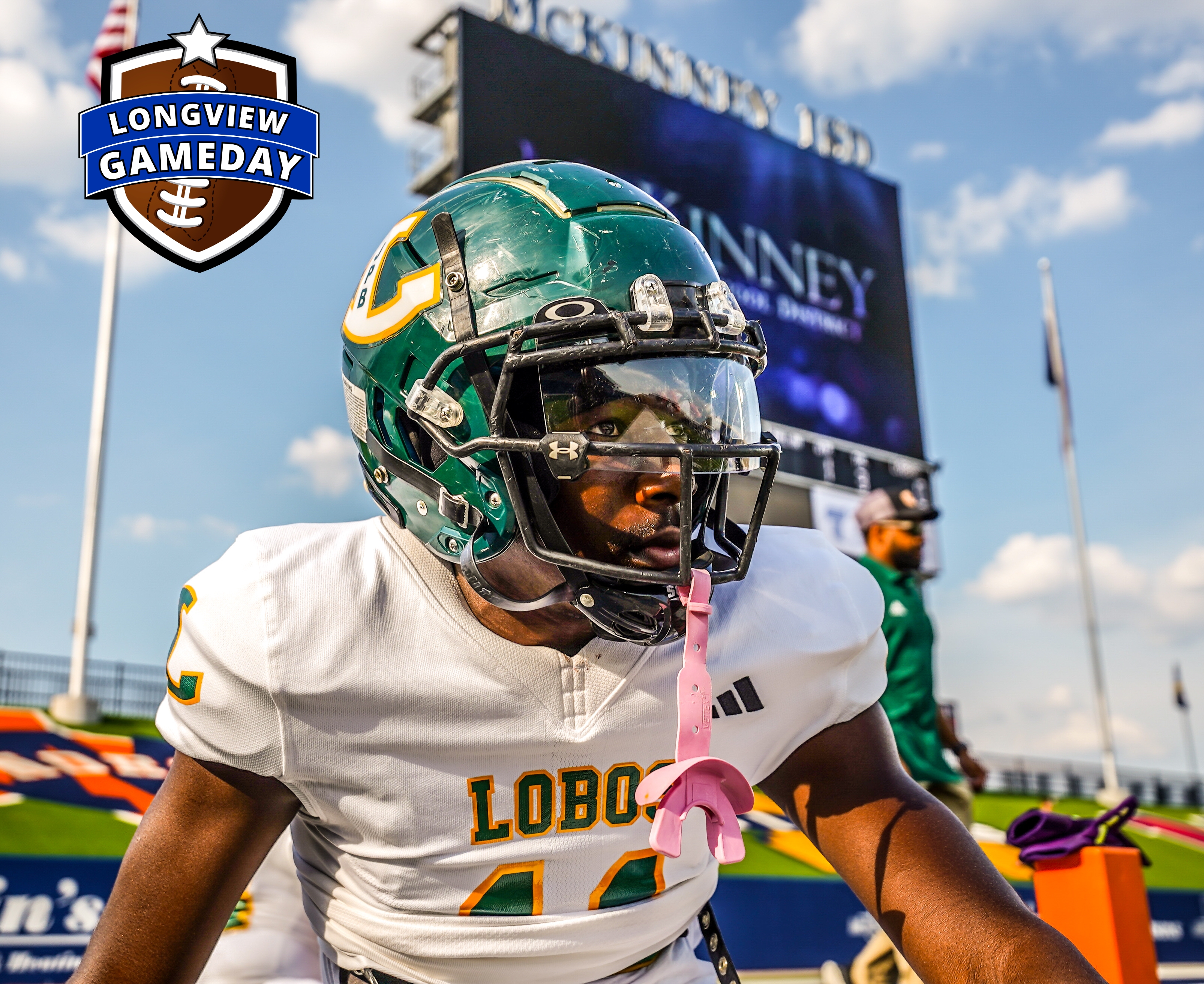 Longview High School has a reliable playmaker in Dakaylen Reese, a solid outside wide receiver with a big frame at 6-foot-3 and elite speed who can burn defenders downfield. Reese's is a big target and is a vertical and red zone threat. A mismatch nightmare.. His ability to read defenses and find open spaces makes him a reliable target for his quarterback. Coaches should keep an eye on Reese as he continues to make clutch plays and contribute to his team's success. Holds two division I offers at the moment. 
https://x.com/longviewgameday/status/1695605650431029611?s=20
With each passing season, Texas high school football produces exceptional talent that captivates fans and garners attention from college recruiters. The class of 2024 is no different, with a group of senior recruits who have broken out and made their mark on the recruiting scene this season. Coaches should keep a close eye on these talented athletes as they continue to shine on the field and showcase their potential.
(featured photo credit: Longview Game Day, X.com)