We previously covered the top-ranked star wide receivers in the state going into this season. Star wide receivers like Rockwall-Heath's Jay Fair, Gladewater's DJ Allen, and others. You can check out the most elite senior receivers going into this season by checking out this story here. 2022 Wide Receivers to Watch this Season
Uncommitted 2022 Wide Receivers to Watch this Season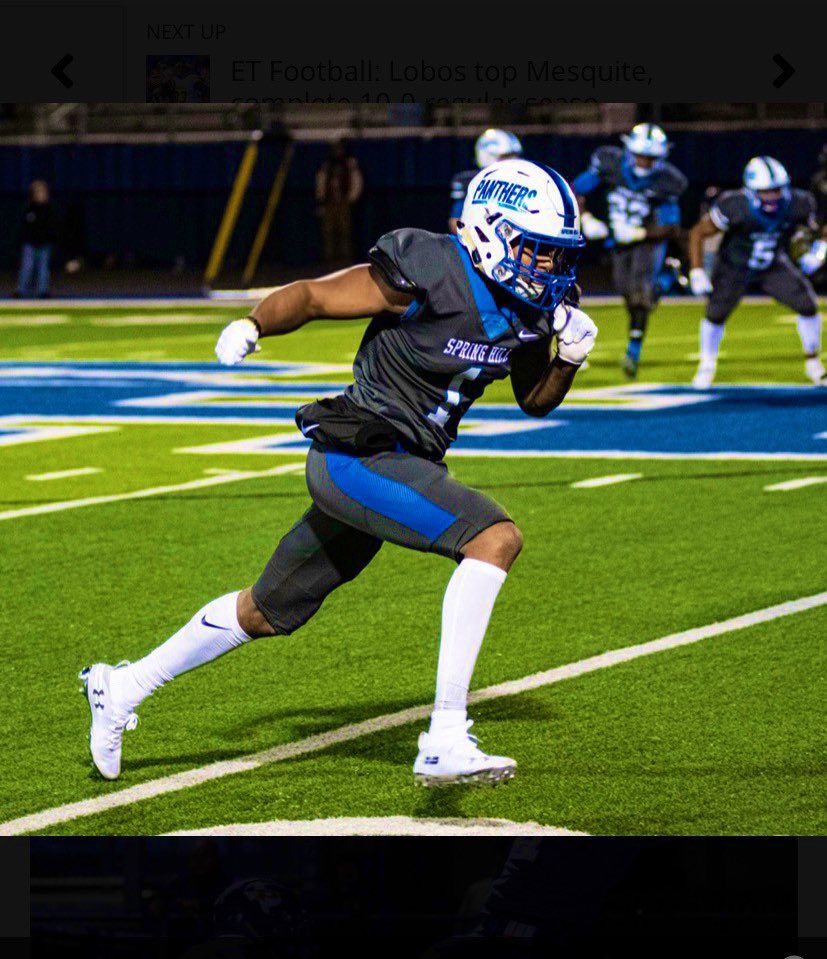 Jay Rockwell  6'3″ / 185, WR, Trinity Christian School
Jay is one of the most underrated wide receivers in the 2022 class. He has a large frame, long arms and a very large catches radius that's paired with his impressive vertical. This receiver has many attributes including his speed, size, and soft hands that give him the edge against most defenders. Holds 10 division I offers to schools like Kansas, Nebraska, UTSA, and Illinois to name a few.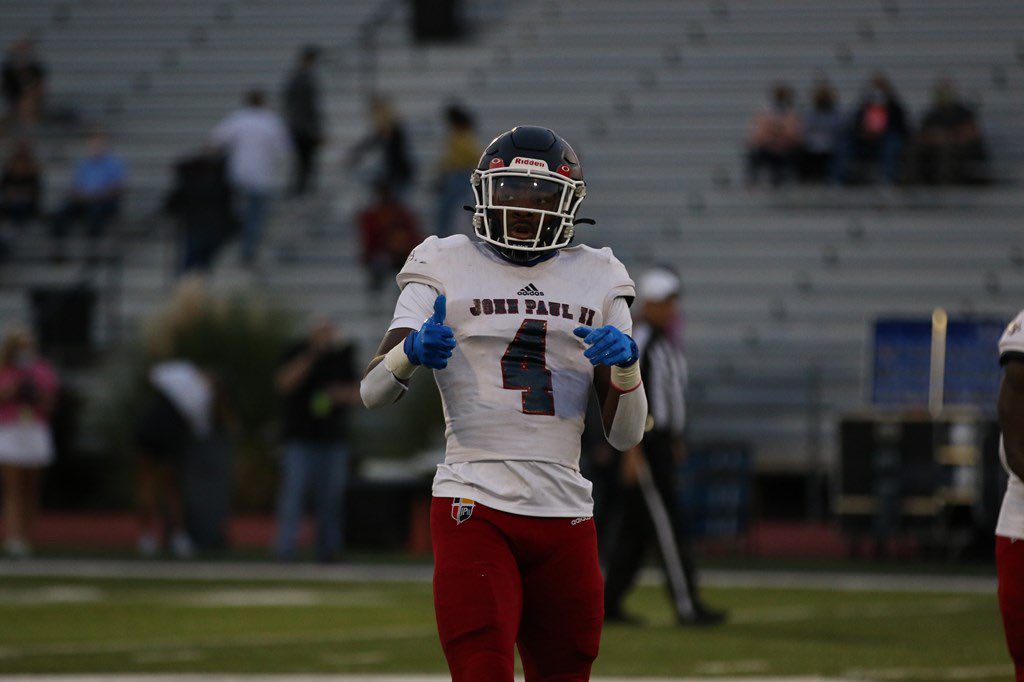 Tyler Bailey 6'0″ / 190 WR, Prosper
Three-star receiver, Tyler Bailey is a solid NO.1 or No.2 outside-receiver for the very well-respected Cardinals. He shows a quick burst of the line of scrimmage and shows he can run some very solid routes. Tyler can create separation and get open. just as well as any. He also shows the ability to stop on a dime and get open on all of his route variations. In 2019 Tyler was named Offensive Newcomer of the Year and helped lead the Cardinals to consecutive back-to-back state quarterfinal appearances. Surprisingly — only has 5 Division I offers. Central Michigan, Illinois State, Kansas, New Mexico, and Northern Arizona. Career total 1085 rushing attempts, 754 RuYd, 6 RuTDs, 99 rec, 1100 RecYds, 15 RecTDs.
Keith Wheeler 6'0″ / 170 WR,  Atascocita
If you are looking for a receiver who can do it all — look no further than this Atascocita receiver Keith Wheeler. Wheeler can pick up some tough yards himself after the catch and shows he can also hang on to the ball after some very vicious hits out in the open field. Lastly, Keith has what many college coaches are looking for in a prominent receiver. The ability to run, catch and block. Keith can be a huge addition to any running game because of his physical nature and ability to block downfield.  2020 was names first-team selection and in 2019 was named Co-Newcomer of the Year in 6A football. One of the toughest in the nation.
Kyron Henderson 6'5″ / 180 WR, Kimball
Kyron is a  three-star receiver who is also a two-sport athlete that uses his size and athleticism to dominate in both basketball and football. Which makes sense why holds Division I offers in both sports. I see him playing tight end if accepts a football scholarship. I think that is where he could have the most long-term success. He is not the fastest on the field but his size, hands, and athleticism make him a matchup nightmare. Special receiver to watch for this season.,
Jayden Boyd 6'2″ / 185 WR, Tatum
A three-star receiver who is also a three-sport athlete( football, basketball, and track) and only has two division I offers to Kansas and New Mexico.  A little raw as a football player but one who I think with the right coaching at the next level could be a good contributor. Needs some work running routes and with a few other things but overall a terrific athlete.
Jai Lambert 5'10" / 165 WR, Hutto
Jai has some lethal vertical speed. He shows the ability to rack up yards after the catch and has the speed and agility to take the ball into the endzone any time he touches the football. Special receiver to keep an eye on this season who could really raise his stock.