Here we have some of the top names at the quarterback position in the class of 2023. The players listed below are true standouts at the position and looked fantastic on film.
All of these field generals put up good numbers last season and have put in some good work this off-season, preparing to show off their skills for the upcoming season.
All eyes will be on these talented athletes as they continue to develop and lead their teams to great success!
Bo Edmundson | 6'3″ 195 | Lake Travis
2020/21 Season: 1,409 yards | 17 TDs – 2 INTS | 68% completion rate | 281 YPG
Through 5 games last season, Edmundson put on a show just about every time he touched the field. His arm was a beauty to watch as he zipped throws across the field. Edmundson has fantastic arm strength and has such a smooth, powerful delivery of the ball. His pinpoint passes gave secondaries fits and they could not get off the field. Edmundson is an accurate quarterback who uses his height to see over the line of scrimmage and gets the ball to his open man. He displays great footwork and pocket awareness, being extremely careful with the ball. One of Edmundson's standout performances last season was the game against Hays, where he threw for 448 yards with 6 touchdowns, with an 85% completion rate! As a result from his outstanding performances, Edmundson was named the Offensive Newcomer of the Year for his district. Edmundson has been ranked as one of the top quarterbacks in the state of Texas for the 2023 class and expectations are already high, but better believe that he is ready for the challenge. We shall see how much he has worked on and if he can keep the title of top dawg at his position heading into next season!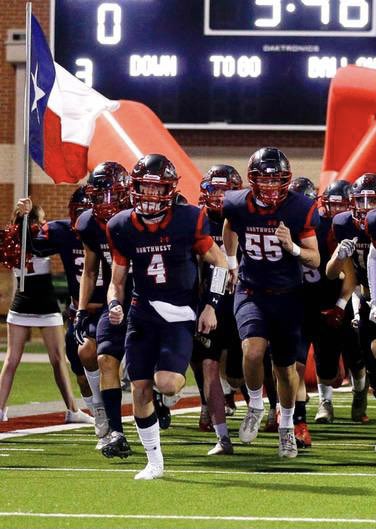 Jake Strong| 6'1″ 185 | Northwest
6'1″ | 185 LBs
2020/21 Season Stats: 2,319 yards | 29 TDs – 5 INTS | 64% completion rate | 505 rushing yards | 7 rushing TDs
Strong was an absolute stud on the field last season, picking apart defenses left and right. Strong showed much versatility, being lethal with not only his arm but his feet as well. He is strong in the pocket and is quick with his decisions. Strong delivers a tight ball to his targets and shows no fear of launching the ball for a big play. Outside of the pocket, Strong is a nightmare. Defenses cannot react fast enough and before you know it, he is celebrating with his team following a touchdown. One of Strong's many great performances came when he managed to go 23-30 for 406 yards with 6 TDs. Strong helped lead his team to a 7-4 record and was named Newcomer of the Year for his district as well as the All-Area Offensive Newcomer of the Year. He has had a fantastic offseason, showing out in 7v7s, and looks ready to show his dominance this upcoming season.
JT Fayard | 6'4″  195 | Foster
2020/21 Season Stats: 925 yards | 13 TDs | 67% completion rate
Fayard played 6 games due to transferring to Foster, but for the time being on the field, he looked the part. Fayard is a tall quarterback with a quick release and touch on his passes. He shows great vision and pocket presence and stands tall delivering the deep ball. This offseason, Fayard made much noise in 7v7 play. He and his team, ESP Blaze, made a great run and Fayard was delivering strikes all over the place. He was decisive on throws and looked incredibly confident during it all. Fayard's name will be one to draw much attention next season. It will be his time to shine and I expect nothing less than spectacular for this talented player.
Brennan Storer | 5'11" 180 | Highland Park
2020/21 Season Stats: N/A
Storer showed incredible athleticism every time he touched the field. On film, Storer showed great skill at the quarterback position. He has a cannon of an arm and displayed very good deep ball accuracy. Storer has great zip on his throws that reach his target in a hurry. On the run, Storer is just as accurate as in the pocket which makes him even more dangerous. With his feet, Storer is a game-changer. When he decides to tuck the ball and run he becomes the most difficult player to bring down. Storer shows great burst and has incredible vision. He is elusive but can also lower the shoulder on a defender and leave them embarrassed. Storer is what you call a playmaker and he will have every chance to put his talents on display next season.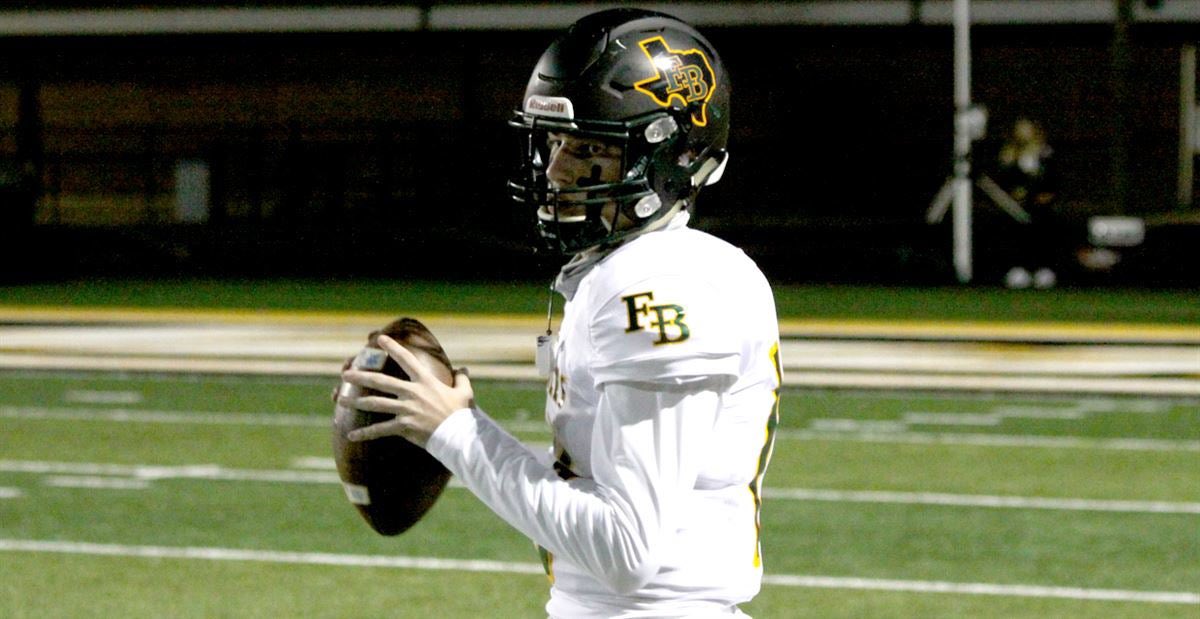 Brady Dever | 6'2″ 185 | Fort Bend Christian Academy
2020/21 Season Stats: 2,377 yards, 26 TDs – 4 INTs, 64% completion rate
Dever has an excellent touch on his deep throws. He shows great deep ball accuracy and puts it right into his target's breadbasket. Dever was exceptional from the pocket last season. He stood tall in the pocket, taking all hits, and managed to deliver the ball in the location where only his receivers could get it. Dever put up very good numbers and I believe he will turn it up another notch. He has great size and a very talented arm, and just an all-around great athlete. Expect big things from him this upcoming season.
Austin Novosad | 6'3″ 180 | Dripping Springs
2020/21 Season Stats: 2,887 yards | 36 TDs – 6 INTs |  61% completion rate
Novosad is a confident thrower who has excellent placement on his passes. He steps into his throws and delivers dimes, especially on the deep ball. Novosad's accuracy on the deep throw is up there with the best and he just lets it fly. He shows very good arm strength to go along with his accuracy. Novosad also showed on film that he has some wheels and is not afraid to tuck and run! Novosad was named Offensive Newcomer of the Year for his district and when you look at his stat line, you can see why. He put up fantastic numbers in only 8 starts. Novosad is a very promising prospect and will have many eyes on him for the season.
Futher Eval on Top Recruits article. 
Honorable Mentioned: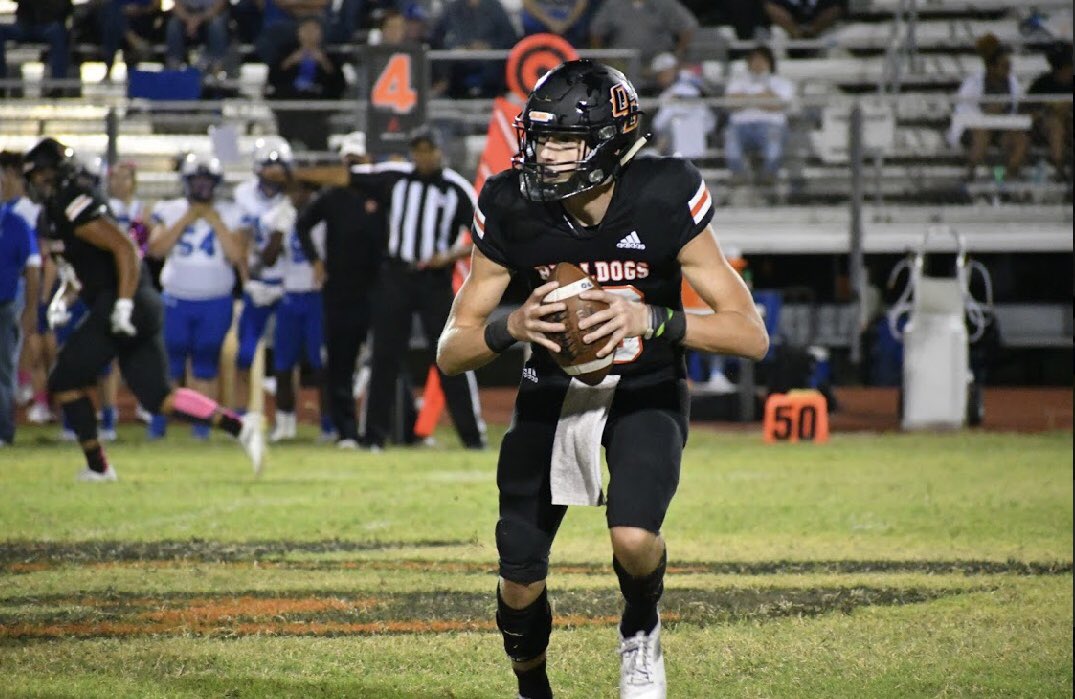 Cutter Stewart | 6'0″ 170 | Orange Grove
2020/21 Season Stats: 3,446 yards | 39 TDs- 6 INTs | 60% completion rate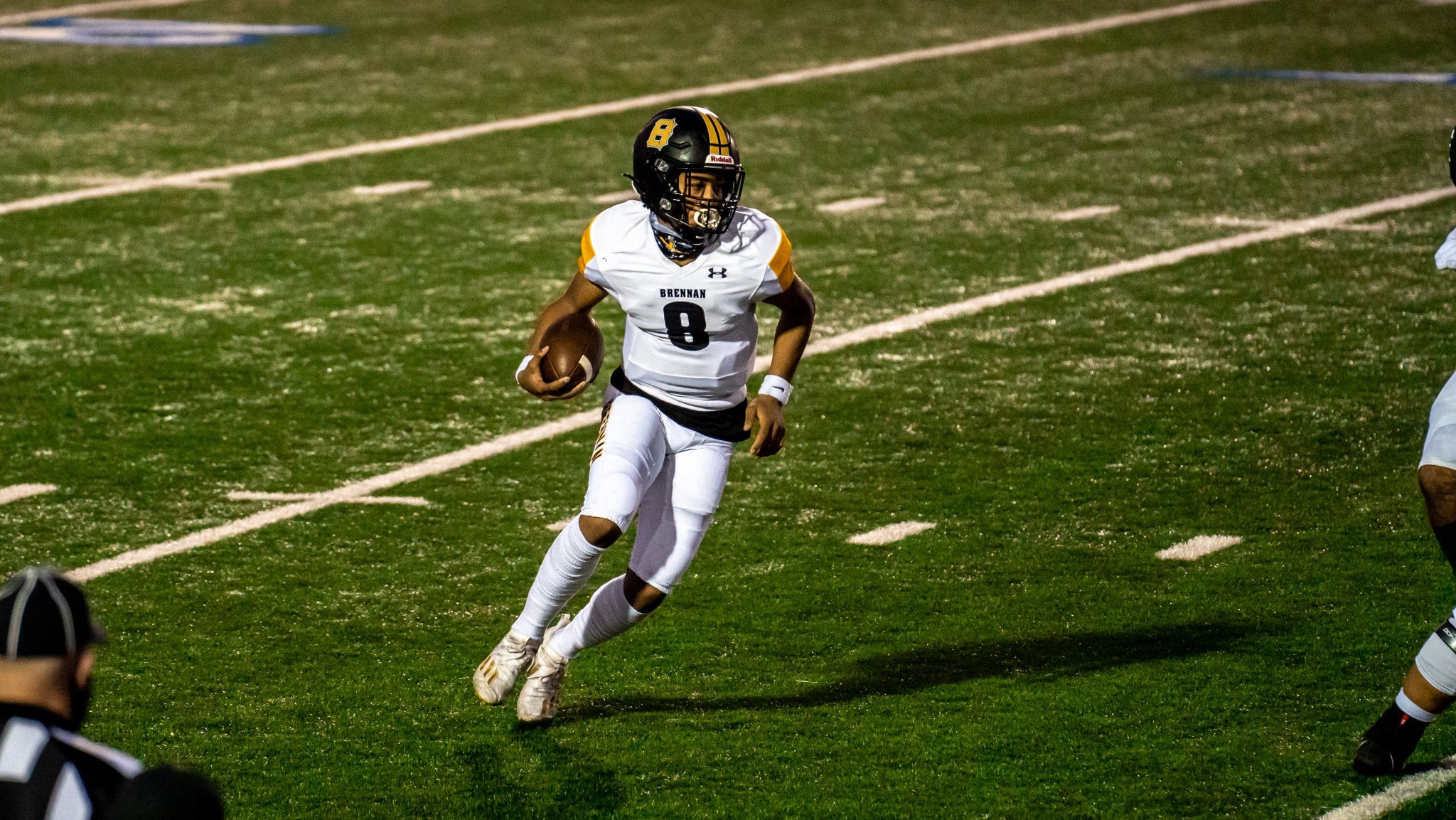 Ashton DuBose | 6'2″ 185 | William J. Brennan
2020/21 Season Stats: 2,021 yards | 29 TDs – 7 INTs | 57% completion rate | 835 rushing yards | 12 TDs
Mason Shorb | 6'1″ 170 | Rouse
2020/21 Season Stats: 3,100 yards | 39 TDs – 8 INTs | 65 % completion rate